Overview
Fellow merchants! We've got the goodies for you too! Signing up with kiplePay gives you the benefits of enabling your business with more payment options such as internet banking, e-money and prepaid options on your respective online stores --- all under a single platform. How convenient is that?
These are some of our existing partners:
Merchant Benefits
Bloom with kiplePay. With the rapid increment within the online shopping and payment scene, merchants need to keep up with the pace to secure online payment gateway systems for streamlined transactions. Equip your businesses with the following opportunities: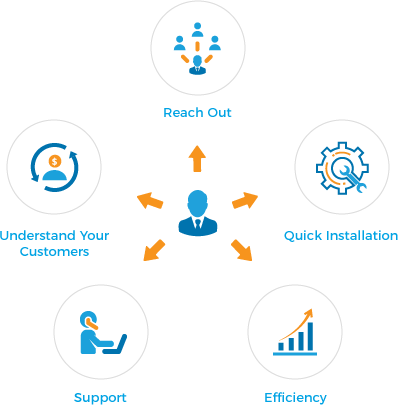 1. Reach out to newer customers


We put your businesses, offers and every grain of sugar you sprinkle on the map so it gets noticeable by potential patrons!

2. Quick installation


It takes less than 10 minutes to set up a POS terminal that can be easily integrated into your system

3. Efficient business processes


Experience faster table turnovers with the help of what kiplePay offers to your business. This allows customers to be served faster, more customers are able to patronize ultimately lead to increased sales!

4. Integrated marketing support


Want a little more boost on your current business? Our marketing team would be glad to assist you regularly

5. Understand your customers


We provide data! This will aid you in gauging the best-sellers of your products and put more focus into that for some good moolah in exchange!
Are you ready for a change in business and embrace the power of technology? Slide us a request or enquiry to [email protected] and our support team will be able to assist you!
How to get started
Getting Started with Kiple Payment Gateway is easy. No matter the size of your business, Kiple has the right payment solution for your needs.
Sign up with kiplePay today and you can also increase the versatility of your business with access to several other payment options in your business such as Internet Banking services and credit card services while being within the reach among internet shoppers!
Payment Options
How it works
It's easy to start selling with Kiple Payment Gateway. Simply connect to Kiple connector at checkout. And Kiple will guide your buyer to complete their online payment.
Upon completion, Kiple will return buyer back to your online store with payment confirmation
Payment Options
Sign up today and accept Kiple Prepaid, alongside Internet Banking services, credit cards services, and with access to millions of internet shopper(s) success is at your fingertips.
List of Banks
AffinBank, Alliance Bank, AmBank, AmBank, Bank Rakyat, Bank Muamalat, BSN, Cimb Clicks, Hongleong Connect, HSBC, KFHonline, Maybank2u, OCBC Bank, Public Bank, RHBnow, Standard Chartered, UOB Personal Internet Banking, Bank Islam, Maybank2E.